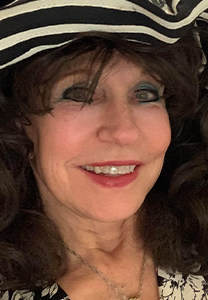 WATCH RECORDING: https://youtu.be/MndatPIVjA4
Learn to free unhealthy stress coping habits. Finding tools that work will activate your ability to feel less stressed and more confident. Awareness provides increased empowerment in stressful situations coupled with techniques that keep you in the driver's seat to ACT instead of REACT when difficult circumstances occur. Creating a personalized working formula for you to access in life stress enriches your quality of life and can reduce stress-related symptoms. Feel good, feel strong, feel more relaxed!
Janai Mestrovich AKA "Grandma Boom" has practiced and taught stress management for over 40 years, having been trained in biofeedback in the early 1970s. She has 7 books on Amazon, taught at the University of Oregon and SOU, was appointed to the Rosalynn Carter Editorial Board, invited to represent rural America by the Surgeon General at the Children's Mental Health Conference, is award-winning with television programming for children, published in several arenas, is an outrageous grandmother, and provides training for organizations/companies/individuals/families/schools with avid enthusiasm and creativity.
Janai is the founder and Executive Director of a nonprofit 501(c)(3) organization called Superkid Power, Inc. She is a pioneer of her 3-D Approach, teaching children and training adults in social-emotional learning and stress management. She loves to have fun and feels it is an important part of being a spiritual human being. Hiking and helping homeless people who are underserved are two important hobbies in addition to dancing anytime anywhere. Janai believes that we can generate Joy and feels it is a service to help balance things on earth at this time. Managing stress in a healthy manner is essential for tapping optimal human functioning.
LEARN MORE: www.SuperKidPower.org