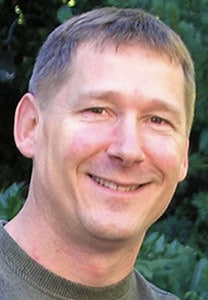 WATCH RECORDING: https://youtu.be/KnNCCfhgNc0
Is it possible that intelligent beings on other planets not only have the spiritual capacity to seek and to know God, but might also have an understanding of the Divine that far exceeds our own?
This discussion will be a thought-provoking dive into a REALLY BIG QUESTION, based on a careful study of information contained in The Urantia Book and observation of evolving religious trends on our beleaguered little planet, set against the backdrop of the current UFO movement.
Joel Garbon is an industrial science consultant and educator, and the inventor of several commercially successful technologies. He is co-author of the award-winning book BREAKTHROUGH POWER: How Quantum-Leap New Energy Inventions Can Transform Our World, which chronicles the challenges, opportunities, and progress in the new energy technology field.
Starting in his youth, a succession of unusual experiences and encounters has led Joel on a journey through science and religion in a quest to understand and harmonize the big questions concerning the origins, history, and destiny of humanity and the Universe.
Joel has been a featured presenter and guest at numerous conferences and various radio programs and podcasts; including RVML's Architects of the New Paradigm Conference Series, Coast to Coast AM with George Noory, and the Urantia Radio podcast.
View full events calendar: https://rvml.org/events