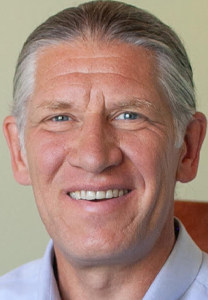 WATCH RECORDING: https://youtu.be/HLnz3ShWoXo
The renaissance of psychedelic (consciousness) medicine is upon us. Actually, it may seem a bit like a tsunami if you've been reading the media headlines! Some of this is complete hype, of course, but much of it is a disruptive influence that will reshape the way we practice psychotherapy and psychiatry and grounded in clinical research. It is an exciting time to be in a field that has something new (old) to offer people in suffering. Dr. Luepker will talk about the theory underlying consciousness medicine, the approach and results he sees at Ashland Consciousness Medicine, and the scientific research that is powering this renaissance.
Dr. Ian Luepker, ND (he/him) is a naturopathic physician licensed in Oregon. He has been in private practice for 20 years, and worked on psychiatric units for 12 years. He approaches health and well-being from a holistic perspective by recognizing the complex interplay between mental, emotional, physical, social and spiritual suffering. By listening to his patients with compassion, care and respect, he takes a collaborative, preventative and integrative approach to supporting their self-led innate healing capacity. His goal is to address both symptoms and their underlying root cause.
Dr. Luepker has a special interest in palliative medicine and end-of-life care, and completed a nine month Nurse Practitioner palliative medicine certification training in 2018. He has received training in the medical aspect of ketamine-assisted psychotherapy along with advanced KAP training focusing on Internal Family Systems. He is currently part of the MAPS MDMA-Assisted Therapy training cohort for May, 2022. He is a faculty member of the Synaptic Institute's Entheogenic Medicine Training Program which will be training providers in psilocybin-assisted therapy.
LEARN MORE: https://ashlandconsciousnessmedicine.com
View full events calendar: https://rvml.org/events