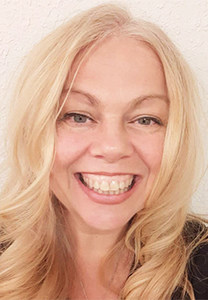 How we treat the disadvantaged and struggling says a lot about our evolution as a society. Join Abigail Lewis, founder of Golden Rule ReEntry to explore the role of kindness and compassion in the reintegration of people coming out of incarceration. Studies show that connection and belonging build resilience. Acknowledging the complex weave of human experience takes us out of black/white and good/bad thinking that feeds into cancel culture. A compassionate lens allows for individuals to grow from their life experiences rather than being defined by them. By lifting each other, we ALL win.
Abigail Lewis founded Golden Rule ReEntry in 2020. She serves on the Federal ReEntry Court team, sits on the Community Advisory Council of Jackson County's ROC Court and the Equity Investment Act workgroup.
She is currently the Office Manager and HR Director for Dunn Ranch and manages the Historic Ashland Armory's event space. She is the former Executive Director of EarthDance International and was the Communications Manager at the International Space Sciences Organization.
LEARN MORE: www.GoldenRuleReEntry.org