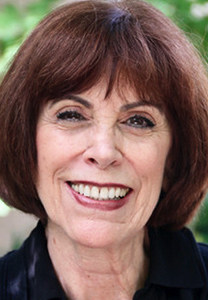 WATCH RECORDING: https://youtu.be/F5gzuRnDiaM
Diana believes that it is critical for empaths and highly sensitive people to understand how to manage their deep emotions and sensitivity today. Empaths are 20% of the population and have been put down for being "too sensitive," therefore their innate ability to express their truth and feel confident has been suppressed. Many believe they are mentally ill because they have never been educated about their innate brain abilities.
This presentation introduces a questionnaire that highlights many of the common experiences that sensitives face. Often, the uneducated think they are just weird and never know their power. After reviewing the questionnaire, Diana discusses ways to handle difficult situations, focus on the power of empathic people's extrasensory observational skills, and leaves people feeling hopeful that they can finally reveal their true selves with practice and support.
Diana Hartley has worked with companies such as Apple, Microsoft, and Hewlett Packard as a communication trainer. She holds a bachelor's degree in Broadcast Communication/Radio and Television from San Francisco State University and a Master Practitioner Certification in Neuro-Linguistic Programming. She has also been a management and marketing consultant, and public relations advisor. Internal and external communication is the lifeblood of connection, change, and power, and facing the difficulties of being an empath her whole life, she has brought her skills and experience to help sensitives claim their power long before she did for herself.
LEARN MORE: https://www.TrueHearTraining.com
View full events calendar: https://rvml.org/events