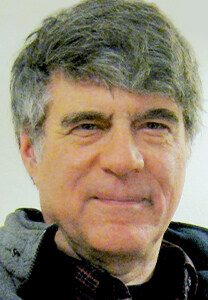 WATCH RECORDING: https://youtu.be/5tepYUFzyYs
Sharing his more than three decades of research into the afterlife and paranormal phenomena, award-winning documentary filmmaker Daniel Drasin will present his new book, A New Science of the Afterlife.  He argues persuasively that the continuity of human consciousness beyond the physical body and after death constitutes a legitimate area of scientific inquiry and that it can be objectively demonstrated. He will also show excerpts from his documentaries about physical mediumship and afterlife communication via modern electronics.
Daniel Drasin is a writer, media producer and pioneering documentary filmmaker. His groundbreaking 1961 documentary SUNDAY is part of the permanent collection at New York's Museum of Modern Art, and is still in demand at international film festivals. His more than three decades of research into afterlife communication have culminated in two feature documentaries he has co-produced with Tim Coleman: CALLING EARTH and SCOLE: THE AFTERLIFE EXPERIMENT, and now his first book on the subject, A New Science of the Afterlife.
Presenter's Website: https://www.dandrasin.com
View full events calendar: https://rvml.org/events