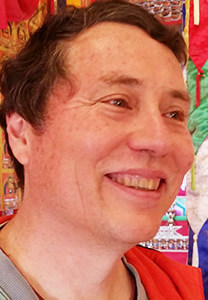 WATCH RECORDING: https://youtu.be/5Ff2rsIyqr0
Learn to protect yourself against modern scams:
How the internet is being used to scam people, who they target, and how they target
How people try to protect themselves and why this does not always work
How companies like Google try to protect people and why this often fails
What we can do to protect ourselves and why we need to think about this as a community
William Bagley was born in Lima, Peru to a Chinese mother and an American father. He is a Certified Clinical Hypnotherapist and counselor.  William has meditated every day for over 40 years for at least an hour a day without fail.  He has a deep understanding of Zazen (Shikantaza), Vipassana, Tummo, and Dzogchen.  As the vision holder of Tanran Reiki, his expertise is in raising and sending conscious healing energy. William studied computer science and systems analysis in high school and college and has continued self-studies since then.
View full events calendar:  https://rvml.org/events