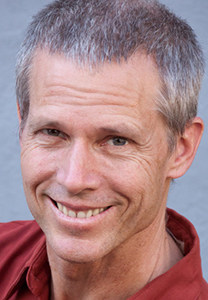 WATCH RECORDING: https://youtu.be/WNpKwJBa-w4
Are you hard on yourself?  Do you hold yourself to such high standards they are impossible to meet? When you don't meet your standards do you attack yourself and feel inadequate?
Most people are harsh with themselves in this way to some degree.  Some people hate and try to kill off this inner critic.  Others try to ignore it or drown it in affirmations.  Others try to argue with it.  All these approaches are limited in their effectiveness because they are not based on a real understanding of the underlying process.
Come learn how to transform your punitive critic into a trusted advisor.  It's easier than you think!
Nando Raynolds, M.A. is a Licensed Professional Counselor and has practiced psychotherapy in Southern Oregon for more than 30 years.  He has extensive post-graduate training including Hakomi, NLP, Voice Dialogue, NVC, and Energy Psychology, and was the Clinical Director of the Community Counseling Center of Ashland for 7 years.   He specializes in helping people deepen intimacy with themselves and others. He's well known as an insightful and entertaining presenter.  He also teaches T'ai Chi, Qigong, Contact Improvisation dance and Breathwork-based Mindfulness.
LEARN MORE: https://nando-r.com