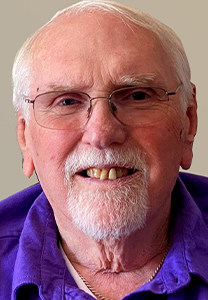 WATCH RECORDING: https://youtu.be/KD_YAs6CyFc
Learn the basic principles of Unconditional Love and Forgiveness based on Essene spirituality as taught to him by his Psychosynthesis mentor Dr. Edith Stauffer. Chuck will include a short demonstration of the technique of Unconditional Love and Forgiveness with an audience volunteer.
Charles E. (Chuck) Smith, Ph.D. is a licensed psychologist with over 40 years of experience in counseling and teaching. He recently retired from Bastyr University in Seattle, where he held the position of Full Professor and Chair of the Counseling and Health Psychology program. At Bastyr, Chuck supervised naturopathic doctors in their training in counseling. He taught classes for undergraduate and graduate students in spiritual healing and various aspects of applied psychology. Among other interests, Chuck specialized in Psychosynthesis, the spiritual psychology developed by Roberto Assagioli, MD.
Chuck is living near the base of Mount Shasta, CA. and recently founded the Yoga Friends School – USA to teach the yoga of Synthesis or Divine Love. Chuck works under the direction of the Master K. Parvathi Kumar OF Vishakhapatnam, India, since 2003.
View full events calendar: https://rvml.org/events